It's common knowledge that Gyaru Circles (Galcir for short) were important for Gyaru in Japan as a way to be with friends and have fun in Japan's conservative society. The most popular testament to this on media was NTV's Galcir J-drama. Outside of media portrayal, the most prominent Galcirs were Angeleek, HЯK, Logos, H-Jungle, and ViVid to name a few. Overseas, you had Hysterical (Spain), Bulaklak Tribe (North America), and Diamond (US) among others. All of these Galcirs had one common factor: they were a unit of people that shared the same interest and fashion: Gyaru. In honor of something so important to Gyaru subculture, here's a breakdown of absolutely everything regarding Galcirs: the good, the bad, and the ugly so to speak.
The Anatomy of a Galcir
A Galcir is essentially a group of people, in the case of what I'm discussing: Gyaru and Gyaru-o. It's generational, which means that entry to becoming a part of the galcir was dependent on each one's requirements. This usually consisted of age/sex/style requirements, location, and type of galcir; Some of the larger galcirs had different chapters/sub-divisions all over Japan.
First Division: Nago-sa & Ive-sa
Usually, these galcirs were divided into two types: nago-sa and ive-sa. Nago-sa are essentially smaller, close-knit hangout groups that don't participate in or create events, while ive-sa were all about creating and participating in events such as Campus Summit, D-1, Love Sunshine, etc. That's why you'll see that a lot of the oldschool galcir banners say Event Project Team below their name.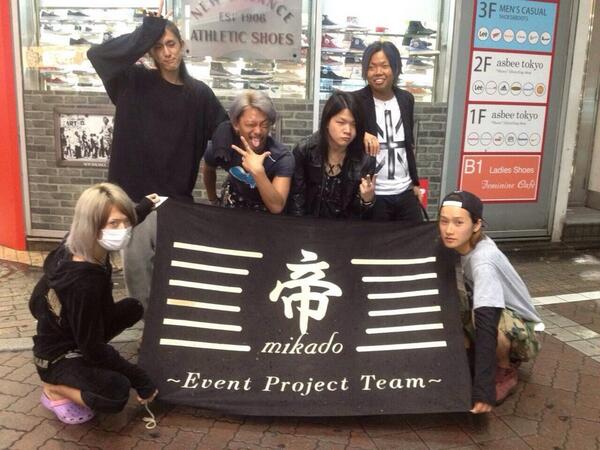 Second Division: Age, Sex, Style
AGE: A lot of Galcir had certain age limits. The original galcirs were formed by highschoolers and the generational limits were created based on what high school year they were in (this was basically the start of 1st generation, 2nd generation, etc… but more on that later). Galcirs could request new members to be within a certain age range or to be in college and university instead of attracting younger generations.
SEX: Some Galcirs were strictly all-women or all-men; Some were also Co-Ed. The gender-specific ones, for example with LOGOS, had a women's division called KLEAK. It all really depended on the galcir's vision and mission back then.
STYLE: Other galcirs were specific on style. For example. we know that Angeleek was strictly Ganguro.
Third Division: Location

Smaller and newer galcirs were location-specific to make it easier on all members to meet and hangout, whether it was as a nago-sa or an ive-sa. Larger galcirs would have members all through-out Japan. Going back into location, HЯK was boasted as Shibuya's largest galcir with over 1000 members (an approximate 30 members per university).
Fun Fact: HЯK's president was Nachu; One of their many achievements included putting out an EP. The galcir had involvement in almost everything going from the concept, all the way to the chorus-lines. You can see the production of this EP in the video included here.
Fourth Division: Type
Member recruitment was a big thing, and with all of the different galcirs in Japan, it could be difficult to attract the right amount of people and vet them properly. Some galcirs could strictly be into para-para dancing, others into hanging out, eating, drinking, and having fun, others could be more seriously involved in event creation and participation. Galcir members in this case needed to know how to specifically sell their group to make it appealing to new members to join them instead of other galcirs out there.


Though not very common, an online ad for a Galcir would look like this:
Galcir Name
Representative Name
Current Member Count
Area/Location
Website/Blog
PR (Sales Pitch, basically) – in this case… "Everyone will dance Para 02 and eat together!"
Most new member recruitments were done in person either through connections or while out and about.
Sub-Types of Galcir / Former Galcir Member's Experience
NOTE: This part is a bit tricky to discuss. Overseas, we're sold on the idea that galcirs are this really cool group of people that have fun together and almost seem like a sorority/fraternity; the galcir is essentially your chosen family. You bond: you eat together, drink together, party together, travel together. Those that have actually experienced being in a galcir have probably been with the more serious groups where this was a reality for the most part, but there are also galcirs that are more "dark" and a total opposite from what we're used to seeing. There have been a few speculations on certain Japanese galcirs with drug-use and prostitution, and in fact, a few ex-members had come forward and talked about their own experiences. A few pieces of information below are accounts from an ex-circle member discussing the types of galcirs she encountered and the darker side of what a few of these circles do.
Fifth Division: Sub-Type
Para Para Circle (パラサー)
Tech-Para Circle (テクサー)
Junky Circle *drug-use* (ジャンサー)
If you were in the first two circles, para-para practice sessions were mandatory and members would regularly participate and dance in these same events.
Sixth Division: Sub-Age Type
College-level Circles (大サー)
Youth, High School & Below Circles (ユース)
Let's Talk About the Ugliness of Circles for a Second
By the way, circles weren't strictly just for gyaru. Circles grouped people in the same interest and subculture. I'm not going to get into them too much but two major incidents that have happened involving Galcirs were the SUPERFREE and KREIS incidents. KREIS' (pictured here) incident happened in 2014.
Though not reported, but also common within Gal circles (Gyaru-related), underage drinking would be heavily encouraged by a few of these groups. In a lot of cases, once the members were drunk enough, they'd end up having sex (and since being drunk equals not being exactly coherent enough to consent to sex… well, you know). Events that could be considered actual parties were fronts for orgies and gangbanging, etc. Luckily though, a lot of the more predominant galcirs relied on publicity, so reputation was a huge thing (and still is, for the most part). Because many galcirs were supported by other businesses (for example, HЯK), rules were heavily enforced by a vast majority.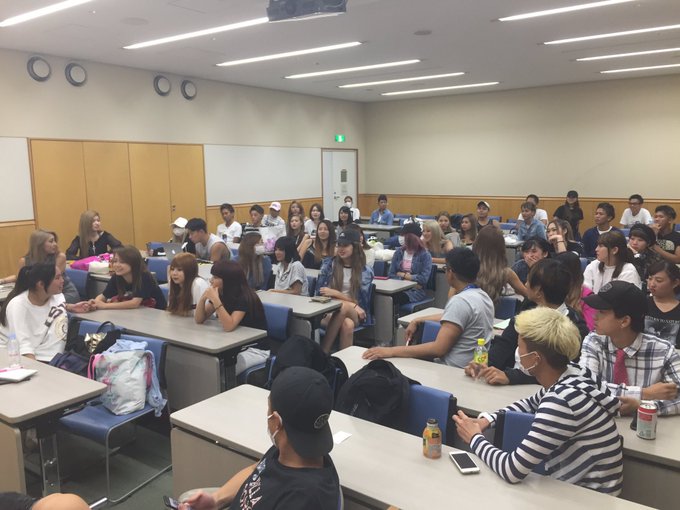 Back to Good: Let's Talk About Ive-sa!
Coming from a business-standpoint, there's literally no other type of galcir that grabs my attention and makes me super excited for what's to come than an ive-sa. Event circles are the ones responsible for pulling off events like D-1, Love Sunshine, Campus Summit, and smaller events that are typically local to where the ive-sa is located. These are the same circles that work hard for media attention and actually get somewhere past their circle graduation (within the same subculture and fashion).
Types of Events
Joint/Group Events (共同(集団)イベ): Large-scale events such as Campus Summit, Love Sunshine, and D-1 Grand Prix. These are usually held in larger venues like studio Coast, ageHa, Zepp Tokyo, etc.
Series Events (系列イベ): Events held in affiliate club locations. Think of these like a hierarchy; "X" owns a club space that "Y" and "Z" can use for events due to their affiliation with "X".
Independent Events (単独イベ): Events where only a single galcir is responsible for managing it. These are typically in smaller locations but by no means are limited to lesser known galcirs. Many famous galcir have been known to hold independent events at well-known locations on their own.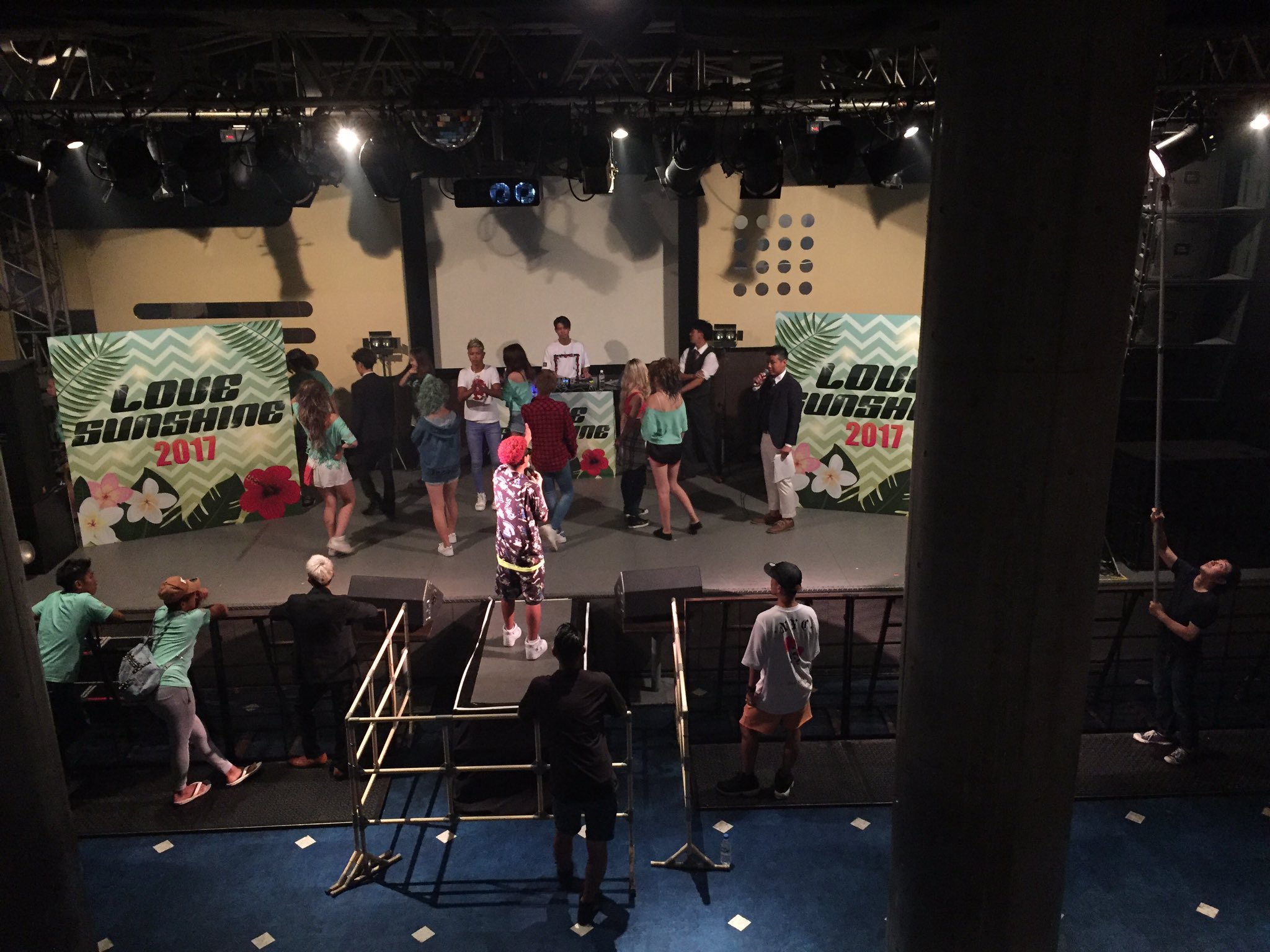 Event Roles Within an Ive-sa
Advisor/Organizer (オーガナイザー、アドバイザー): This person is behind organizing and advising throughout the event, usually handpicked by a previously graduating circle member.
Supervisor/VP (統括): The face and leader of the event.
Secretary (書記): Secretary at each event meeting to assist the leader.
Chief (主任): Depending on the scale of the event, there are a few different types of chiefs. The first is the Attraction Chief (AT(アトラク)主任) which is in charge of a specific attraction or department within the event. If the event has more than one attraction or department, you'd have more than one chief such as AT1(アトイチ), AT2(アトニ), AT3(アトサン), and so on. The second is the Venue Chief/Head of Venue (場内主任). This person handles every issue or happening inside of the venue (think of them as the receptionist/front desk); they handle people entering the venue and leaving. The third is the Off-Site Chief which is in charge of whatever is going on outside of the venue; He or she introduces people to the club and is in charge of selling tickets to the event throughout the day. Lastly, the "Cloak Chief" (クローク主任) is in charge of handling luggage and other items from the guests and participants within the venue; This person is also in charge of managing items for the entertainment.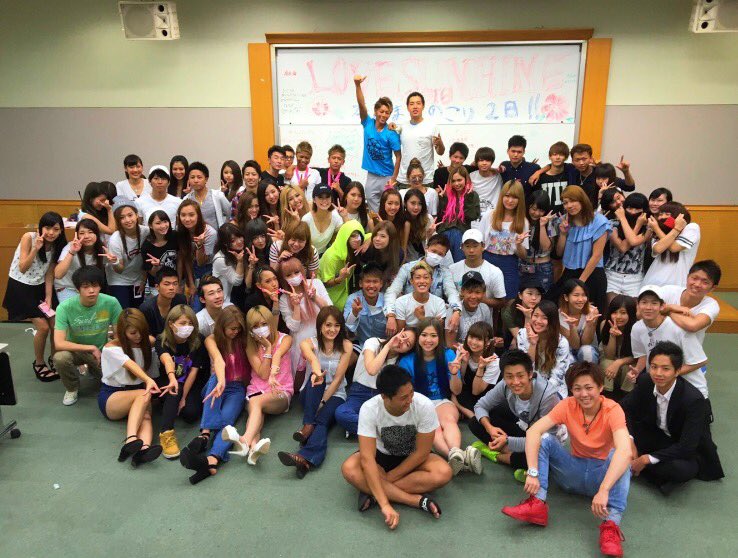 Event Preparation in an Ive-sa
Running for a position is a pretty simple process: everyone in the circle that's working on the event will be able to vote. If you have a job title/position for the event, your picture goes on the event's pamphlet/flyer which increases your popularity as a galcir member. Those that don't have a job title get delegated to work in different departments throughout the event. Usually, meetings for everything minus the attractions are held once a week, while attraction meetings are held on a daily basis until the day of the event in order to discuss entertainment, planning practices, and purchases. A schedule or timetable is usually kept to keep track of the day's event.
"Day of" Attire
Managers/Leaders are the only ones that are required to wear business attire. For men, suits or business shirts were a must, while for women, elegant and glamorous is usually the choice in wardrobe.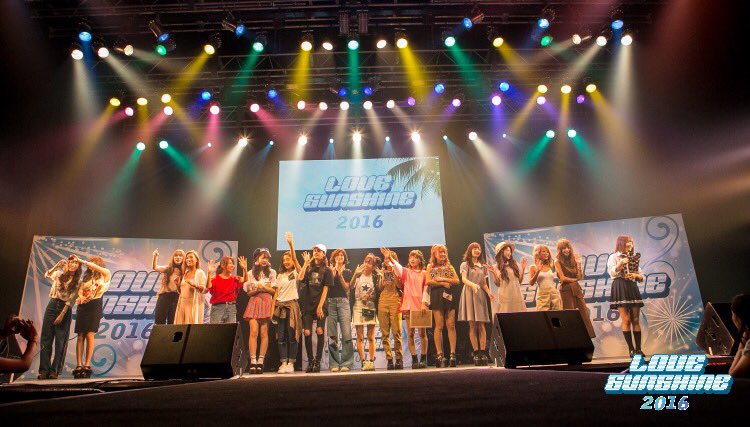 Securing a Location & Payments/Fees
The first fee you'll encounter in securing a location is the club fee. Depending on the magnitude of the event, a fee for renting the club equipment and labor will be added on. The next part is marketing: event pamphlets with the event information, staff, and attractions would get printed out to be distributed within staff and to be passed around to potential customers/attendees. The idea is that paying for this would be a worthwhile investment because of the amount of exposure, which means a higher success rate in the event, your galcir, and you to become more well-known and therefore increase your popularity. Fees would be collected by the head event staff during event meets and then a budget would be set: one for breaking even (worst case) and another for profit (best case). From there, it's all a numbers game: You can choose to sell a ticket at regular price and try to get some of your invested money back or lower the cost for more sales and more visilibility.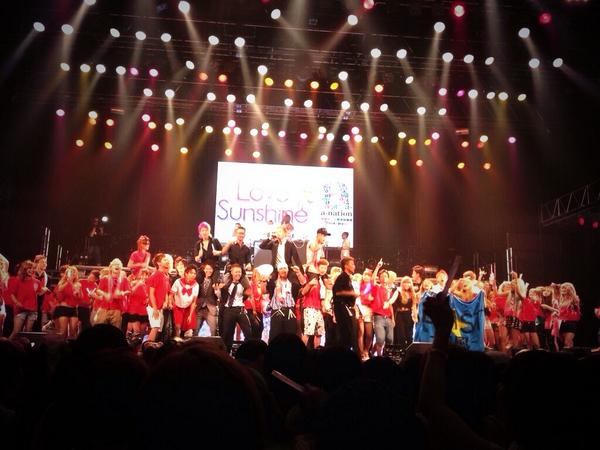 Last but not Least: Galcir Member Longevity
Galcir Generations
Every galcir member has a usual amount of 2-3 years, sometimes 4 (very rare) to be a part of their galcir. Once these years are up, they graduate as "x" generation, and then the newer generation takes over.
Graduation Events
The last type of event is the graduation event. These are smaller events that are held independently by the galcir in order to "see off" the graduating generation. Because this is the graduating generation's party, a para para dance show is usually prepared by the graduates. Graduate attire is also usually formal-wear, where men will have suits and the women will have elegant/glamorous attire and makeup.
That just about covers everything there is to know about galcirs (and then some). It's a lengthy read, but hopefully will shed a lot of insight on the topic!